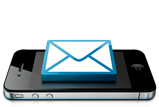 Home
>> Bulk SMS Software for Android Mobile Phone
Bulk SMS Software for Android Mobile Phone
Price: $45
Android Bulk SMS program is fully capable to send bulk SMS from PC to group of mobile phones using Android technology based cell phones. Software enables you to broadcast multiple text messages from computer to any global mobile network without internet connectivity in both English and Non-English (Unicode) characters. Text Messaging Software for Android Mobile phone supports major android technology based cell phones including Samsung, HTC, LG, Acer, Motorola and other manufactures for sending bulk SMS.
What makes software so special?
Send bulk SMS from PC via android technology based mobile phones.
Provides option to load contact from file saved in excel or txt file format.
Compatible with all android technology based mobile phones.
Android SMS program with option to save sent message to templates.
Facility to skip duplicate numbers entries during the message sending process.
Exclusion list wizard option to maintain the list of contacts or groups.
No internet connection is required to send SMS.