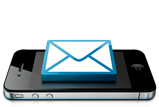 Home
>> Bulk SMS Software – Professional
Bulk SMS Software – Professional
Price: $69
Bulk SMS Software – Professional is developed to compose and send multiple number of text messages from USB Modems, GSM phones, Android Smart phones or Windows based mobile phones.
SMS messaging program supports Unicode characters to messages in different languages. Professional Bulk SMS tool maintains the list of contacts or groups, which you may need to exclude time to time when sending messages using Exclusion List Wizard option. Group sms sender program provides facility to add/paste contact numbers manually or load contacts from files which is saved in excel file.
Software successfully broadcast thousands of text sms from PC to cell phone device over national/international mobile networks without requiring any internet connection. You can easily communicate with your family members, friends, customers, clients and other people by sending group mobile SMS.
Software Features
Send Bulk SMS: Software facilitates to send bulk text messages from PC to mobile users by using GSM, Android or Windows based phones.
No Internet Connection is required : PC to mobile messaging software does not require any internet connection to send SMS.
Send Global Messages : Facility to send SMS on all national or international mobile networks.
Supports multi devices : SMS text messaging program supports multiple USB modems and GSM mobile phones to send group text messages.
Supports Unicode Characters : Software supports Unicode characters for sending messages.
Load Contacts: Software provides 'Import and Composing' options to load contacts.